Our Work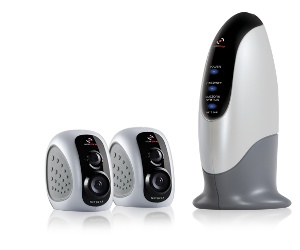 Consumer -- VueZone rebranded as Arlo by NetGear
Overview:
Develop a low-cost, very simple to use home video monitoring solution that would be viewable from any location worldwide, on any mobile device or PC. Allow small video cameras to be quickly placed anywhere in the home or office, with the ability to add additional cameras with one button push simplicity. Make the system extensible and upgradable to both increased functionality as well as additional product skus.
Challenge:
Existing wireless protocols required considerable power to stream high-bandwidth video. Current WiFi based home video offerings were notoriously difficult to setup and configure for viewing outside of the home, and in addition faced restrictions as to camera placement in the home due to the need to close to a power outlet.
VueZone Delivered:
Created a patented mesh-network wireless capability that allowed deployment of multiple low-power video cameras. Low-power operation allow each camera to last for six months or more on a single battery. A unique peel-and-stick magnetic mount allowed each camera to literally be placed anywhere, and adjusted easily.
A consumer web viewing experience available on any PC or mobile device. Camera system could be managed for recording, sharing, or other adjustments from any device as well.
A complete web-services backend that managed all product deployments and operations, and was remotely upgradeable as new functionality launched. Infrastructure included the ability to manage service subscriptions comprised of various combinations of features.
A wholly in-house designed product, manufactured under our direction at major contract manufacturers in China.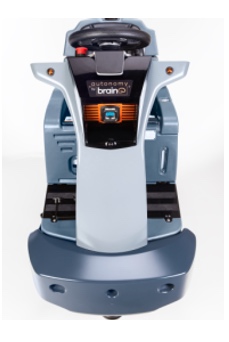 Robotics - AI -- EMMA
Overview:
A startup company in the machine learning/robotics space was seeking to identify a large market opportunity where it could apply its years of experience developing AI software. The company sough LinkedObjects assistance to identify a large unmet need, define the product offering, interview customers, design a novel business model, create a go-to-market plan and act as interim executives on the team.
Challenge:
The initial evaluation required understanding the current state of the underlying technology developed by our client over several years, evaluation of the technical team and technology market fit. This was followed by the assessment and selection of the market opportunity.
LinkedObjects delivered:
Market opportunity.
Business plan, business model analysis and concept testing with prospective customers.
Venture financing plan.
Price/margin analysis.
Evaluation of proposed concept with stakeholders.
Detailed definition of Gen 1 and 2 products.
Suggested future technology and product roadmap.
Analysis of OEM manufacturer capabilities for base product.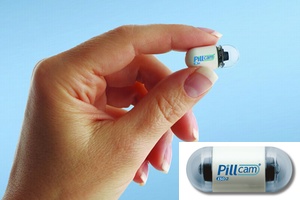 Medical -- PillCam™ wireless ingestible diagnostic camera
Overview:
Develop an innovative diagnostic product for the visualization and detection of the gastrointestinal tract. This encompassed a proprietary wireless imaging system that uses disposable video capsules - PillCam™(s). The PillCam™ can be easily ingested by patients and moves naturally through the gastrointestinal tract while wirelessly transmitting images to a portable recorder, enabling the physician to view high quality video images on a computer. The PillCam™ is an elegant, patient friendly solution that addresses a significant market opportunity and overcomes many of the shortcomings of traditional endoscopy tools.
Challenge:
Pioneer capsule endoscopy to empower physicians to detect, diagnose and monitor abnormalities of the gastrointestinal tract through the use of an innovative small, ingestible, disposable capsule to make the procedure easy, more reliable and cost effective.
LinkedObjects delivered:
High level and low level design of proprietary low power radio operating in the medical ISM band
Design and simulations of miniature in-capsule antenna
Custom communication protocol development (capsule to recorder)
Image sensor selection
Battery power profile and simulations
Vendor and foundry interface
Project management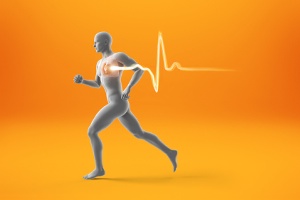 Wearable Sensors
Overview:
Miniature low-power sensors (accelerometers, g-meters, gyros, pressure sensors and many more) are now being incorporated into a multitude of consumer products such as mobile phones, gaming platforms, security and health & fitness equipment, enabling communications and remote monitoring from anywhere at any time.
Challenge:
Design and develop demonstration hardware, software and algorithms for a system of lightweight wearable wireless sensors for specific kinetic and kinematics measurements. Battery operated wireless sensors that can be adhered to a person's head, trunk, limbs, clothing and equipment that do not interfere with movement.

Employing the latest MEM accelerometers, gyroscopes, compass, pressure sensors and other inexpensive sensing devices determine precise position, velocity, acceleration, force, height and other parameters. Core innovation to focus on the overall system design, the integrated concept, sensor fusion algorithms and node power - all optimally fit to the described system needs: size, weight, accuracy, reliability, convenience and durability.
LinkedObjects delivered:
Small, lightweight and low cost wireless body sensor network
Radio, processor, battery and sensor device selection
Schematic capture, BOM, PCB layout for sensor nodes
Power optimization algorithms for selected low power radio protocol
Embedded sensor node firmware
Sensor calibration and predictive algorithms
iOS mobile application to monitor, track and display parameters
Cloud based storage and data management services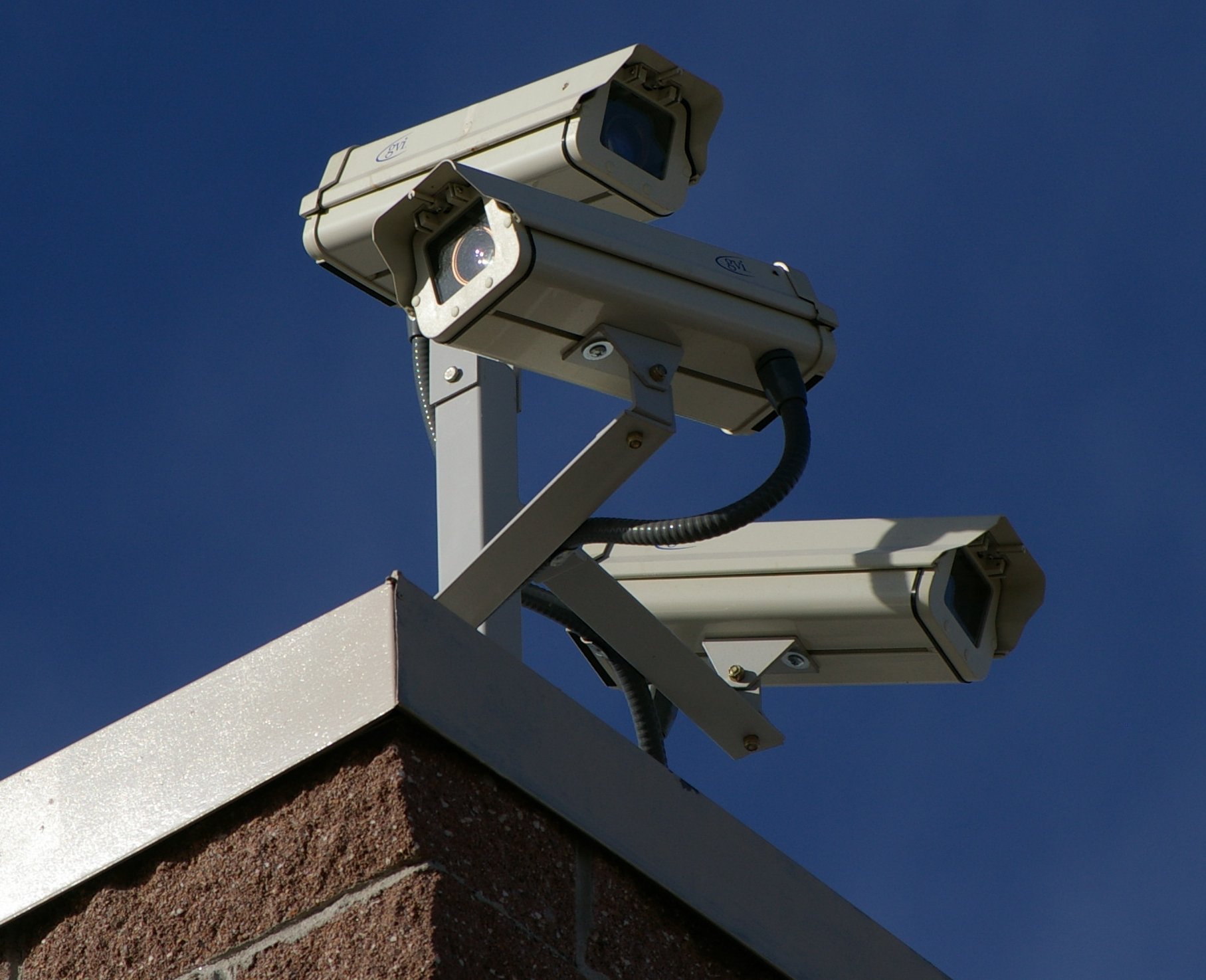 Commercial -- Store Retail connected video
Overview:
A major company was seeking to validate a new-product concept in the retail video monitoring space. As the market was completely new, the value of meeting the end user's needs was unknown, and the complexity of managing web-based video within busy store environments presented unique development challenges. The company sought LinkedObjects assistance in validating the concept.
Challenge:
A realistic evaluation required input from high-level executives in the targeted segments to ensure feedback came from the actual purchasing decisions makers.
LinkedObjects delivered:
Developed a detailed concept evaluation program that was directed at multiple segments of the US retail market.
Conducted detailed interviews with C-level executives at these major retailers.
Evaluation of the proposed concept prioritized early opportunities for launch, ranked user needs by specific retail segments, and suggested future roadmap sweet-spots.
From the most promising accounts, arranged for participation in the company's development process, in a pre-beta structure that allowed intensive interaction with the product engineering team at the most formative stage of development.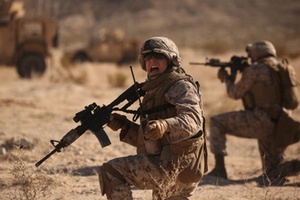 Defense -- IRIS System
Overview:
The ability to fuse a broad spectrum of dissimilar sensor data at the lowest tactical level and visualize threats is of utmost importance to the effectiveness and security of our warfighters. Diverse sensor modalities must be networked, easily share data, cross cue other sensors, possess on-board intelligence and processing capability, and work autonomously at the tactical level to achieve persistent surveillance over a large area.
Challenge:
Modular plug-and-play sensor platforms that promote application adaptability and versatility based on the concept of operations and mission at hand. A capable platform that allows for sensor fusion and classification at the edges of the network to occur thus not clogging the limited bandwidth available in the battlefield.
LinkedObjects delivered:
Small, lightweight and low cost wireless sensor platforms that included multi-modal plug and play capabilities for autonomous sensing utilizing on-board signal processing and object classification.
Real-time tasking and sensor control based on mission directives.
A proprietary mesh network communications protocol that optimized for power consumption and other criteria and provided months of operation in the battlefield on a small battery pack.
Enabled registration of each sensor node to the enterprise system using SOA/TSOA methodologies.
On-board object classification and multi-modal sensor fusion algorithms
Utilized ruggedized handheld devices to view and control the network properties.