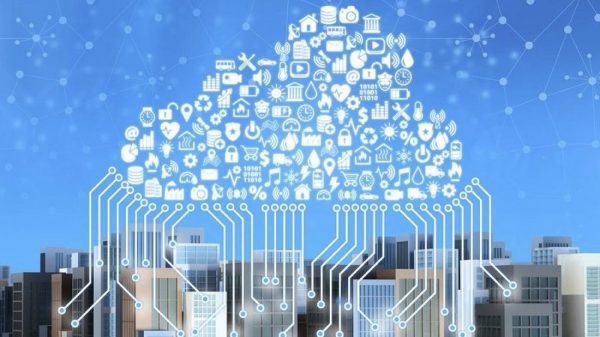 According to a new report from consulting firm Bain & Co, big companies plan to double their annual spending on smart, Internet-connected devices like video surveillance cameras and industrial sensors by 2021 to an annual total of $520 billion from $235 billion spent in 2017.
In its previous 2016 survey about IoT spend, Bain projected $450 billion for 2020 which included purchases of devices, software, and related services. The higher forecast shows businesses are increasing their appetite for connected devices alongside growing consumer demand for everything "smart" in their homes including cameras, thermostats, speakers and connected light bulbs.
Connected video surveillance cameras and sensors that measure throughput or alert when parts are wearing out, usually send their information to the cloud for analysis. But newer products are moving the smarts to the edge – meaning that the products themselves will have more powerful compute engines and AI algorithms built-in, making them more independent and cost effective to operate – thus boosting sales.
Not surprisingly, Bain found that not all connected devices have caught on as much as previously expected – primarily due to security concerns, complex integration paths and uncertain ROIs. Many companies hoped that collecting extensive data about their equipment would help with predictive maintenance, reducing costs and streamlining operations. That has been harder to prove-out.
In one example, Bain pointed to elevator manufacturer Schindler working with GE to collect sensor data from 60,000 elevators. But a lack of historical data and problems integrating different data formats made predicting maintenance needs difficult which has caused interest in predictive maintenance use cases to wane.
Interest in remote monitoring, on the other hand, has risen because it tends to be a standalone application with clear customer benefits.
As Bain notes, "the next few years will be critical to the development of IoT markets as leaders continue to make gains and expand their industry-specific offers. Incumbents that fail to move quickly enough to address customers' needs are likely to get leapfrogged by more nimble competitors. Device makers, in particular, run the risk of seeing software and analytics competitors capture the value of solutions, leaving them to deliver lower-profitability hardware components."
Removing barriers to adoption is critical – utilizing proven technology and service providers that understand customer pain points and have experience delivering end-to-end, secure, scalable systems is imperative.